Profile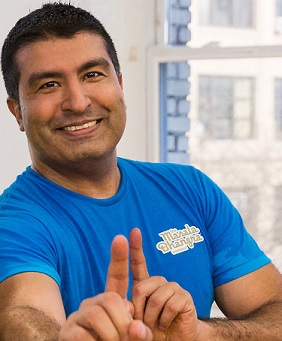 mbwithriz@gmail.com
6173837499
City/State:Dallas, TX
Country:United States
Zip/Postal Code: 75204

25th February, 2016
Bio:
Rizwan Dhanidina, a native New Yorker, is a passionate Masala Bhangra® Ambassador who has studied and worked with creator and founder, Sarina Jain. As a student at MIT, Rizwan was a member of the university's Bhangra team, Noor-e-Punjab, which competed at Bhangra competitions around the country and held Bhangra classes for the greater Boston community. After moving back to New York, he began taking Masala Bhangra® classes with Sarina, and has since performed at the Alvin Ailey World Dance Celebration and has made numerous TV/Internet appearances, such as Pix11 news, Good Morning America, and Daily Burn. He has taught Masala Bhangra® throughout Manhattan at studios/gyms such as PMT Dance Studio, NY Health & Racquet Club, The Ailey Extension, and Athleta. Rizwan has also participated in Bollywood inspired performances with Ajna Dance Company at Ellis Island for Asian American Heritage Month and in Times Square to promote the Indian Film Festival.
View videos of Rizwan's classes at www.youtube.com/masalabhangrawithriz. He can be contacted at mbwithriz@gmail.com.
Certifications/Licenses:
- Level 1
Mantra:
In everything, passion!