Hosting Opportunities
With Masala Bhangra you can host Instructor (Ambassador) Training sessions as well as Master Classes. Below are the details for both -
Please fill out our online application and we will get back to you shortly.
---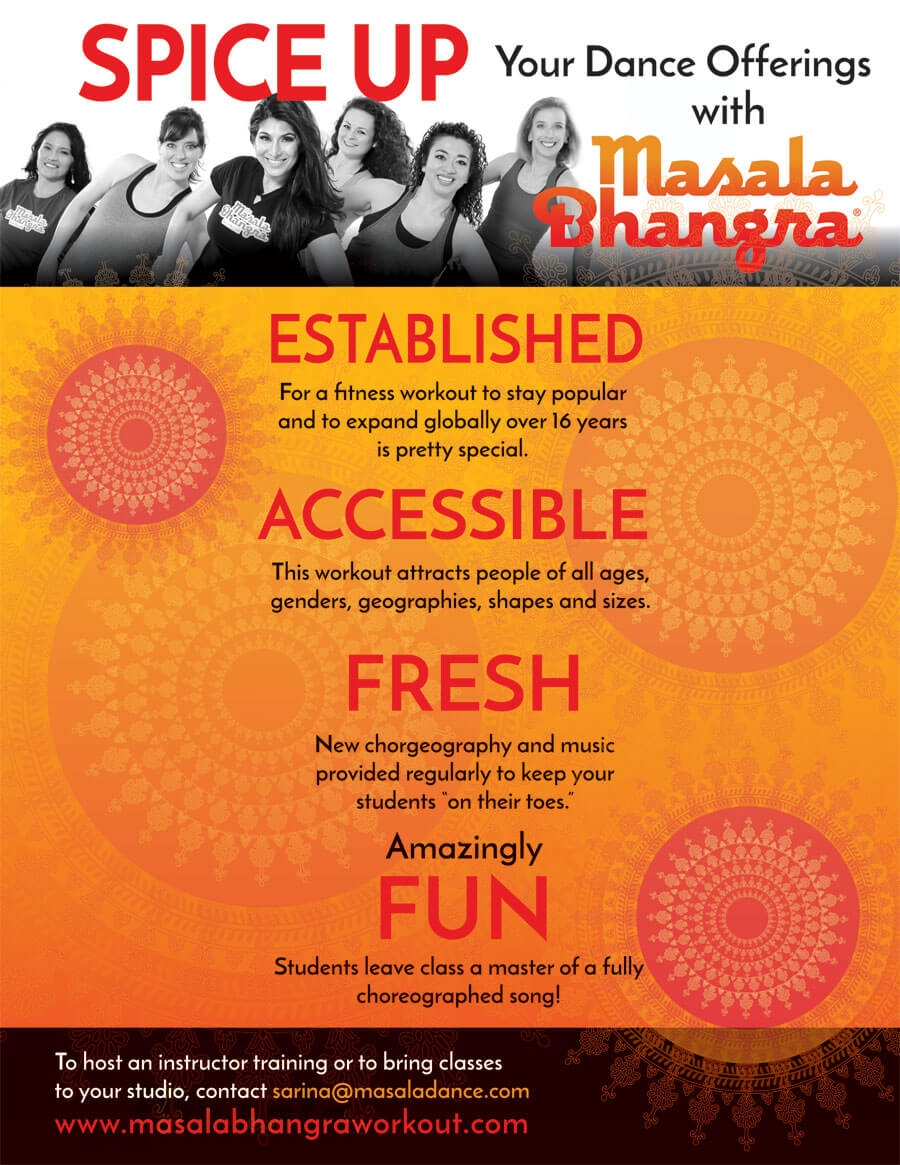 ---
Benefits of hosting a Masala Bhangra® Master class:
Create an event at your facility! Make it a celebration!
Masala Bhangra® is guaranteed to have everyone moving, celebrating and to challenge people's endurance and stamina.
Cost will vary.
Please call our office for more details at 1-877-4-MASALA (1-877-4-627252)
---
MB® Event Hosting
Benefits to hosting a Masala Bhangra® Ambassador training:
No cost to you!
As a host, your training is complimentary.
Take advantage of the hottest cardio-strength workouts around
Host facility listing on our website and in our marketing emails
Host facility listing in our trade show promotions
We offer marketing support (logo, information, artwork for fliers and posters etc)
that you need for distribution and promotion
---
Host facility requirements:
A room that can fit at least fifteen individuals for a 1-day training comfortably
A CD or iPod adaptable sound system
Mirrors are necessary
Proximity to a major city, sufficient parking and/or public transportation is ideal
---
Hosting a Masala Bhangra® Master Class:
Host a Master class taught by Sarina Jain, creator of the Masala Bhangra® or one of her exclusive Master instructors.