Profile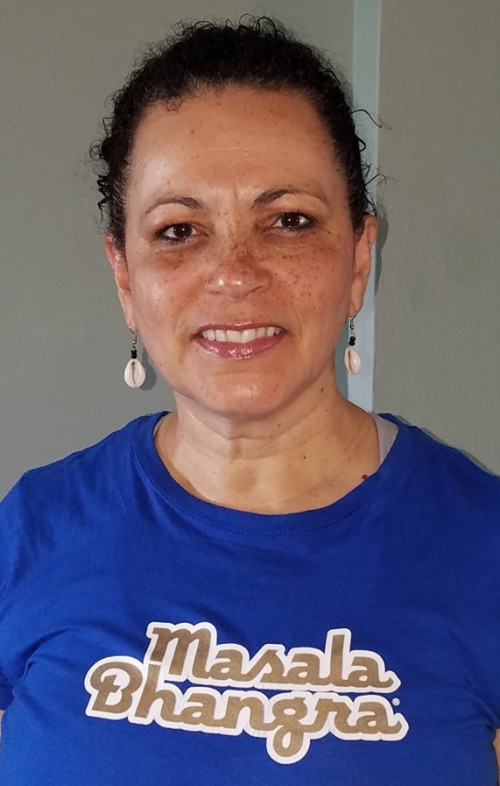 malaika3@optonline.net
347-899-5338
City/State:New York, NY
Country:United States
Zip/Postal Code: 10471

9th April, 2019
Bio:
Debbie Goodridge has been dancing all her life. Before her Masala Bhangra® training, she studied various forms of dance including jazz ballet (Les Ballets Jazz du Montreal), classical ballet, tap and African dance. Her introduction to a Masala Bhangra workout class was quite by chance at her local Y and she's been dancing to the Bollywood beat ever since. This inspiring dance form has brought Debbie so much joy that her goal is to share it with students across the country because, well, everybody deserves a little "spice" in their Bhangra and a little "bounce" in their Bollywood basic moves. Debbie is a proud Masala Bhangra® Level I Ambassador, is CPR certified and available to conduct group classes both in the New York City area and beyond. To book a group class, please email Debbie at malaika3@optonline.net.
Certifications/Licenses:
- Level 1

Mantra:
"Time to Balle Balle!"