Successes and Setbacks
June 01, 2017 [successes_and_setbacks]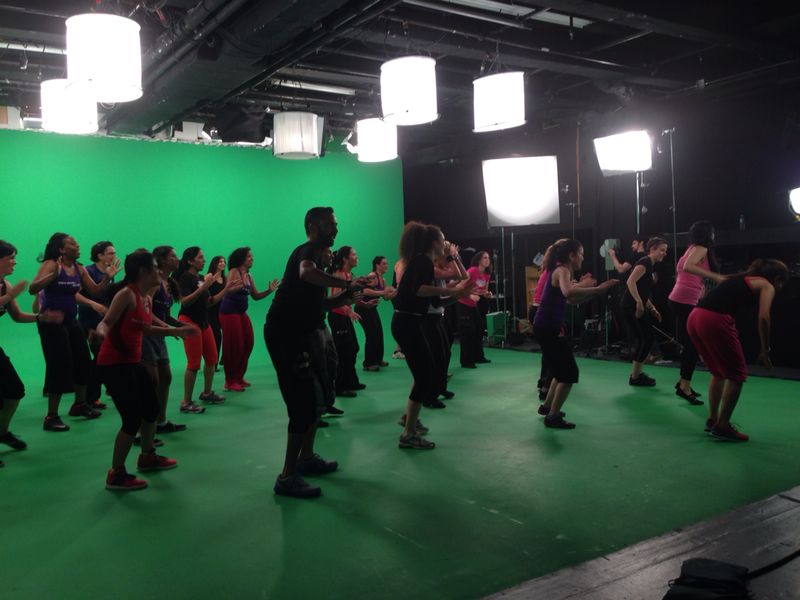 I think one of the most important lessons I've learned as an entrepreneur is the importance of taking risks. Everyone is constantly faced with a multitude of choices, and it is up to you to decide what defines a success versus a supposed failure. People perceive a successful entrepreneur to be someone distinguished by fame and money, but to me, success is making a difference in someone's life. Honestly, just to see the sheer joy that dance brings people is my sole drive, and it fulfills me—but that is not to say I have not dealt with my share of ups and downs along the way. Today I still experience highs and lows in my career, but seventeen years in the entertainment industry has allowed me to have more control over how I react to projects which don't go as planned. I have learned to shift my perspective to look at the positive, avoid becoming discouraged, and continue to look ahead, learning from past mistakes to figure out how to better my company.
I remember launching my second workout video in the year 2002. Promoting a cultural dance was not easy; being the year after 9/11, I faced tremendous backlash, and sales plummeted. It was hard to see the time I had dedicated to the video's release, and the excitement and high hopes I had for its turnout, come crashing down. I lost a lot of energy that year. It would have been really easy to stop there, but I forced myself to continue forward. I reminded myself of my passion for dance, and how dearly I wanted to share the thrill of bhangra with the rest of the world.
I remember other opportunities from my past, like my appearances on Shop NBC, QVC Japan, and the Shopping Channel. I remember the rush of adrenaline I felt just prior to the airings of these shows, and having all of my team members gather together to provide their unconditional support. And I remember all too well the feelings of frustration and anger and confusion after the sales fell way below expectations. Was the price level too high? Was the product I was selling not fit for these platforms? I didn't know, and I didn't have the money to find out. Still, I had to push forward, and put my feelings of despair to the side.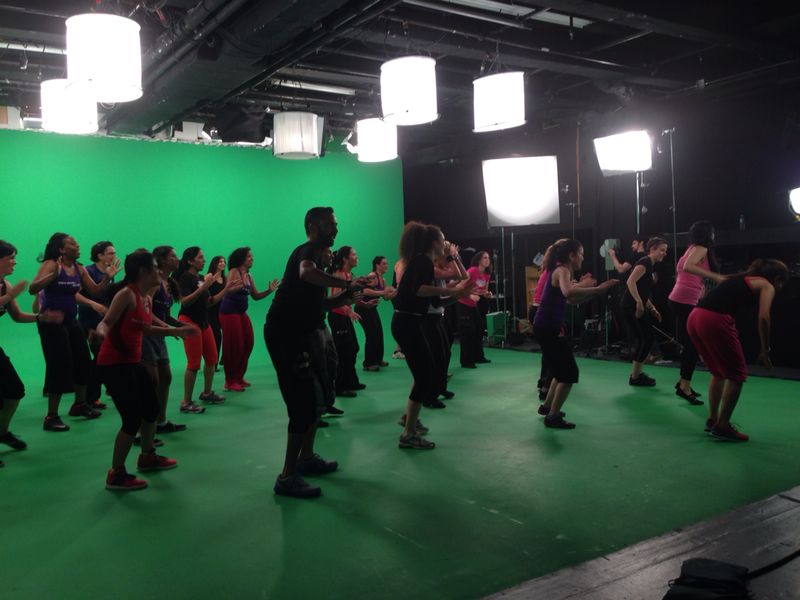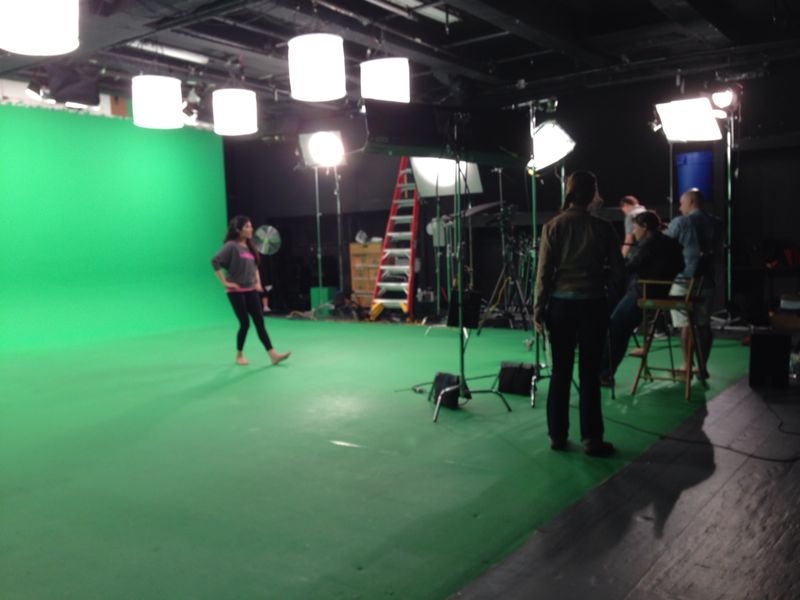 On Set for our Informercial Filming
Easily one of the biggest setbacks I have faced, to date, would be the low turnout of my infomercial, which launched January of 2016. Initially, I didn't have the money for its production, so I had to raise enough to make everything come together. We had three days to shoot the entire video in New York City, and I remember being overwhelmed by the love and support I received on set. As excited as I was, I was also tremendously nervous. I reminded everyone that I didn't know what kind of response I would receive, but I did know that I put my 100% into its fabrication. Unfortunately, I did not receive the response everyone was hoping for. Sales were so low that the eight workout videos that we had planned to execute following the release of the infomercial didn't go into production, as the producer did not find value in pursuing the idea any further. I cannot even fully describe what I was feeling at that point in time. I was beyond hurt. I received a string of nasty emails and accusations from people who had invested in the idea, and were angry at its low turnout. After two years of nothing but pure dedication to this project, I felt like I had let everyone down, and I didn't engage in any new projects for an entire year. I had done everything I said I would do, but it still did not work out. It took me so long to heal from this experience, and to push myself forward. This entire happening just reinforced how the entertainment business is a high risk, high reward industry, and reminded me of its unpredictable nature. The hardest part of this experience was knowing I had disappointed other people, as before this project, I had worked primarily on my own, or only with close friends.
But I used this as a learning experience to help decipher between who to work with and how to deal with setbacks as a whole. I took a risk with the infomercial, and I'm glad I did. If given the chance, I would tackle a project like this again; I know what I would tweak, and how I would edit things differently, but I only know these things because of my past mistakes. During the aftermath of the infomercial, when I was feeling low, I set out on a tour, and traveled to Malaysia, Australia, and other countries, to revitalize my passion. The enthusiasm for Masala Bhangra I came across from the people I met assured me that everything was going to be okay, and Masala Bhangra would carry on, come what may. After having endured seventeen years, and after having worked to build a global audience, I reminded myself that clearly we were doing something right. We must have touched the hearts of people, and we must have changed the fitness landscape in some regard. I used this experience to only reiterate to myself that I am in this for the long haul, and the minor setbacks along the way are temporary.
What I wanted to stress through this post is the importance of having an unbreakable trust in your ability. Everything in life comes with uncertainty, and not every decision you make is necessarily going to lead to success--but that should not stop you from putting yourself out there and trying new things. To continue to take chances, and accumulate experience from your past mistakes is the only way you will advance forward. This I can say with absolute sincerity and without any hesitation.
Share On
Thank you Sarina! I needed to hear that, because in the area I am teaching this style of dancing is new, and my class is limited. People are so use to Zumba and African dance. Since I started, only three people have been my maximum of students, even though I advertised. However yesterday, I realized I love teaching this so much that it did not matter. The joy of these three people I taught and the love they expressed filled the room. It gave me the motivation and the confidence to continue no matter what. This is what Masala Bhangra is about sharing the love, celebrating, and the joy of working out through dance!
---