Meet Master Trainer Shalini Bhargava Keeping Workouts Fresh and New
May 10, 2018 [Shalini Bhargava]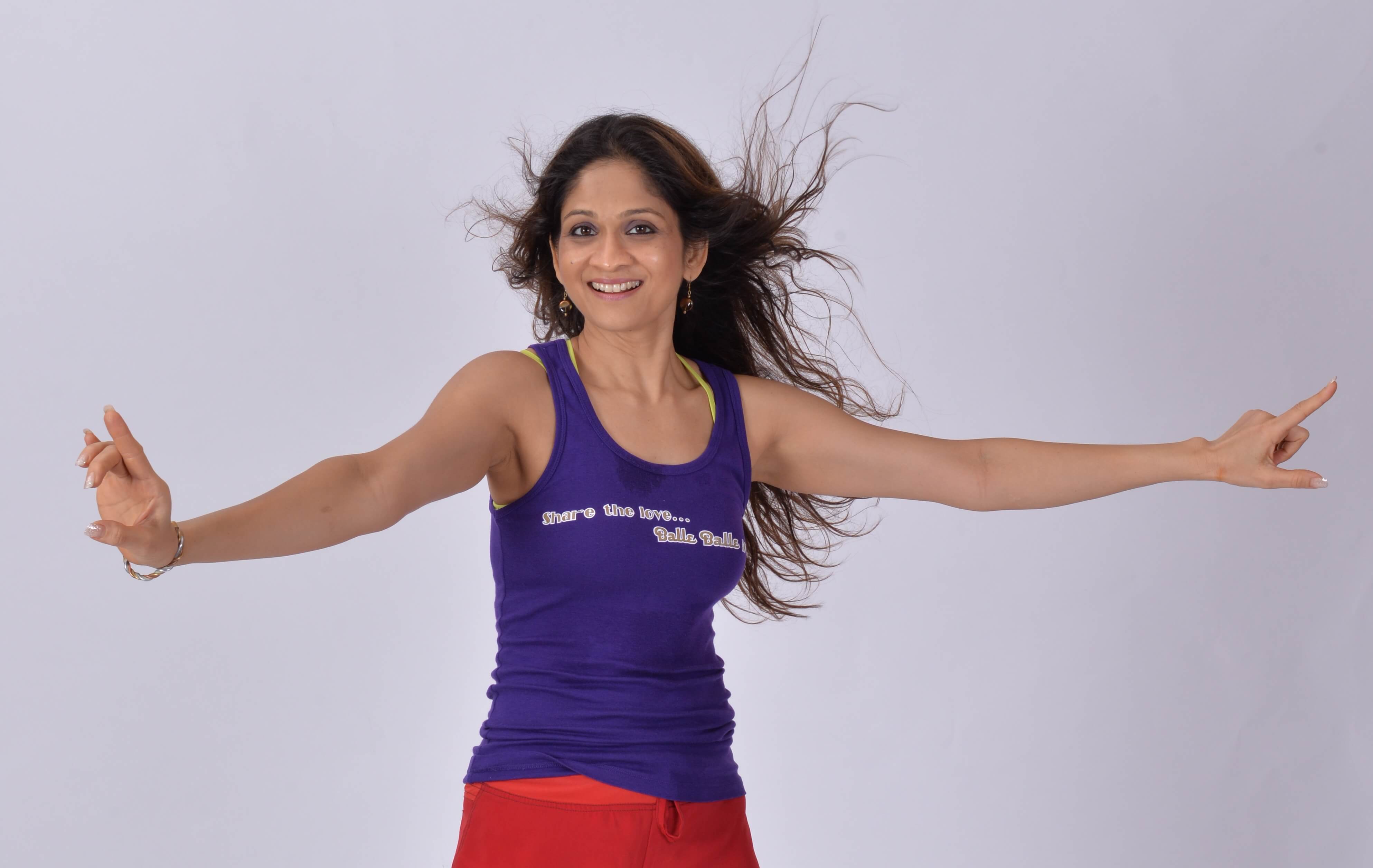 When did you discover MB and what were your first impressions?
I discovered MB about 10 years back at the IDEA World fitness convention. I was curious as to what a fellow Indian was doing and what was MB all about. So I took Sarina's session and was completely blown away. Here was a dance fitness program which not only was fun, effective as a cardio routine, but was heartfelt above all. No doubt I was proud of the program as it was Indian and came to me very naturally.
Have you always been a dancer or involved in fitness?
Let's just say that I was very fond of dancing and as a child, my mother (as all mothers do) enrolled me in Classical Indian dance, which soon became my favourite hobby. Fitness as fitness per se, came much later in my life.
When did you become an Ambassador?
Seems like forever ago, but I did my Level 1 in May 2009 and became a Master Trainer in 2010.
Why did you decide to make the leap to teaching Masala Bhangra?
I leaped into teaching a week after I did my Level 1 with Sarina because I had been teaching Group exercise for almost 12 years (aerobics and step). The format and 32 count was easy for me.
How did you grow your classes / student base? How did you increase the number of Ambassadors in India?
My students loved MB and since I was not the first to start teaching MB in India, this was not so difficult for me. Also, I had an existing student base. Having said that, it's never easy to maintain the strength of your class unless you give in your 500% in each class in terms of fun, energy, motivation and inspiration, music, choreo, and focus.
As to the growing number of ambassadors now in India, I think social media posts and videos played a huge role.
Since your students are already familiar with bhangra, Bollywood, and Indian music in general, how do you attract people to something they think they already know?
I think the change in choreography, fresh choreography in each class with fitness elements thrown in, newer or more popular tracks to jam on. And to make people have fun and to be able to do the steps with a huge smile. At the end of the class, everyone should walk out feeling accomplished and inspired.
Do you have any advice for people considering becoming an Ambassador?
Just take a leap of faith and then put your heart and soul into it. Perseverance, passion, love and focus will always bring success and satisfaction and that will show in your classes.
What's your favorite dance step/move or favorite song?
So many of them….but my students say it's 3 Step and Hot Tamale.
Favourite song has to be the Masala Bhangra Theme song, followed by Dal Makhani.
Share On
Its pharmacological action is focused on the treatment and stabilization of erectile function in men
discount cialis
47 The proportions of patients reporting at least good satisfaction with intercourse at baseline and end-of-study pooled 12-week data from a 12-week and a 24-week study were as follows
---
This is where chewable ED treatment options like those from BlueChew would come in handy
priligy cost
---
buy priligy pills
So, even if you were to assume a worst-case scenario where all of those GM ED sales would go away, it wouldn t be financially material for the companies
---
A recent msnbc
cialis 5mg online
However, it is important that patients should be aware of the low probability less than 50 that intercourse will be possible after the first dose - particularly in severe or advanced cases and especially when using Viagra or Levitra
---
buy cialis without prescription
12 In other words, cumulative plasma exposure at steady state of a 5-mg daily dose corresponds roughly to an 8-mg on-demand dose
---
Effects of Letrozole-HMG and Clomiphene-HMG on Incidence of Luteinized Unruptured Follicle Syndrome in Infertile Women Undergoing Induction Ovulation and Intrauterine Insemination A Randomised Trial.
where to buy clomid trusted site
---