Get to Know Master Trainer Tomoe Kaneko and How Masala Bhangra Entered Japan
June 20, 2018 [Tomoe Kaneko]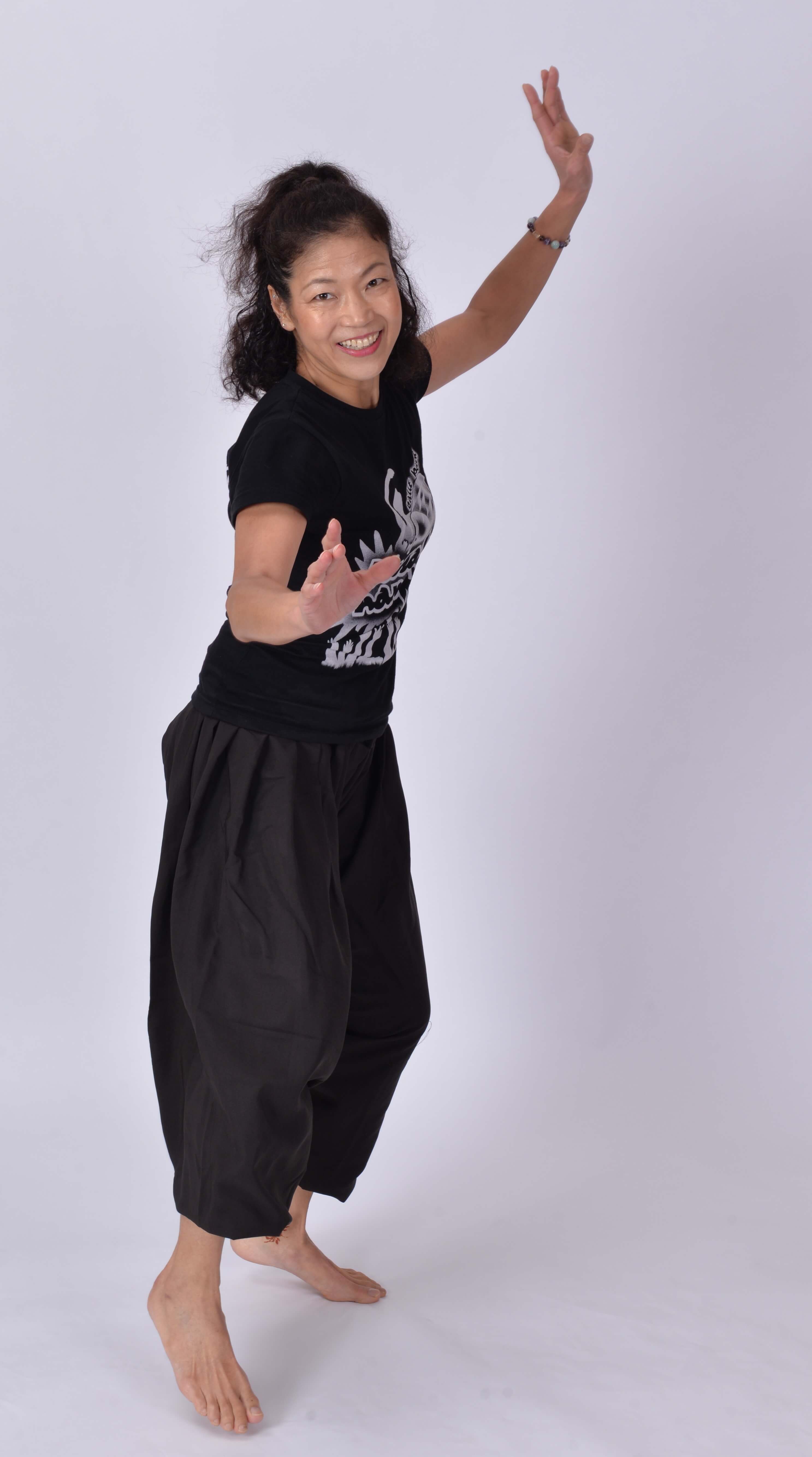 When did you discover Masala Bhangra and what were your first impressions or thoughts about the workout?
When did you discover Masala Bhangra and what were your first impressions or thoughts about the workout? It was 2007 or 2008 at very first ZUMBA convention. Sarina presented her session and I was there. I have never seen Bhangra before that. I didn't understand what should I move because I didn't know the Indian culture. However, it was so much fun and I got a great workout. I wanted to know the formula of this workout and the culture.
Have you always been a dancer or involved in fitness?
I have been teaching fitness for 37 years such as aerobic dance and have been teaching more than 20 years Latin Dance Style fitness.
When and where did you train to become an Ambassador?
January 2011 in North Carolina, USA
Why did you decide to teach MB?
There is nothing like MB in Japanese fitness industry and I think we should have the variation of dance fitness as I have been teaching many fitness programs.
How did you grow your classes / student base? And how did you grow it in a country where people may not have had much exposure to Indian dance or Bollywood movies?
For first few years, it was misunderstood that is a part of ZUMBA because they know it was introduced at ZUMBA convention. I was struggled to make sure this is Masala Bhangra not ZUMBA. People compared it with ZUMBA very often. The first training with Sarina had 38 people at once. However, this is individual program far from ZUMBA, especially because we do choreography in 32 count. After the years, we have a core group of Ambassadors in Japan and they like the Masala Bhangra Ambassador program because it gives them great materials. I push them to use it and learn always.
What's been surprising about being an Ambassador, then a Master Trainer (good or bad)?
As I am only one master trainer and am small one window to MB global. I feel responsibly to expand MB market.
How many Ambassadors do you think you have trained over the years?
About 25.
Do you have any advice for people considering becoming an Ambassador?
I recommend that if you love this culture, fitness and have energy to learn, then all you need is effort towards your goal.
What's your favorite dance step/move or favorite song?
All of the moves are my favorite. I like that flow and I feel energy.
Anything else you'd like to share?
We will have performance on July 7 and I selected TWIST.
I hope we can show you our performance on the network.
I am using moves that I learn from trainings and move of the month.
Share On