When/How to pursue time in your life?
September 27, 2017 [Vritika Patni & Sarina Jain]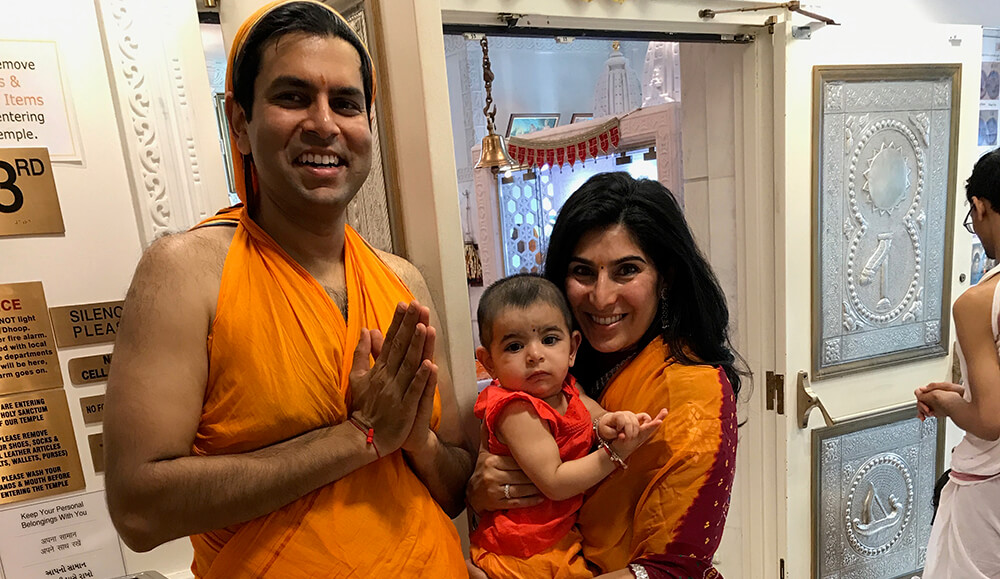 It is incredibly easy to feel consumed by your workload. I know the feeling all too well. At one point in time, even after hours of teaching, I would still come home to a stack of paperwork and a string of pending emails and phone calls. I found myself wondering, where is the time to pursue my personal life? And how important is doing so? I had thoroughly convinced myself that my schedule was packed as is, and there was absolutely no room—anywhere—to fit in an extra hour or so to socialize. But I think my life as a mother, wife, and entrepreneur has allowed me to master the art of finding the time. I came to accept the fact that there really was no immediate way to minimize my workload (and in no way am I complaining because I love what I do); I would need to just prioritize keeping in touch with the people that mean so much to me.
FaceTime:
I feel like any form of video-chatting seems like a given when it comes to finding a means to keep in touch with someone. But I think there truly is a beauty in living in such a technologically savvy age, where we can literally pick up the phone while washing dishes, and connect with someone thousands of miles away. This is my go-to method of talking to my sixteen year old niece. She is in her third year of high school right now, and our schedules are always clashing. Yet I have watched her grow up, and it is so incredibly important for me to continue to foster this bond we share. Now, even when I have five minutes between teaching classes, or when I'm feeding Sahana, I'll FaceTime her. My point being, it is not necessarily the length of time that defines your interaction, but rather the fact that you are taking the initiative to show this person you care. Doing so will make you feel fulfilled as well, because this repeated interaction (even if it is only for five or so minutes at a time) will make you feel as if you are up to date on this person's life; from the bits of time we do get to talk, my niece tells me about her classes, her friends, and her plans and excitement for college.
Sharing Meals:
Rajat has a schedule equally as packed as mine. After we had just gotten married, there was this lag period in which we tried to figure out how to set aside the right amount of time, just for us. We would both come in from work at completely different hours, too exhausted to engage in any sort of conversation. But we both mutually agreed for the need to share a meal together at least three times during the weekdays. Yes, sharing a meal with someone may seem like another obvious way of building on an existing relationship. But I truly do think there is something so special in being able to set aside that hour or so, and dedicate your full attention to one other person, and really just be able to reflect on your day, laugh, and blow off any remaining tension. If you train yourself to think that you have the time to pursue an activity like this, you will. You need to prioritize doing so. At a certain point in time, it was so much more appealing for me to come home from teaching my classes, and curl up in bed. But I have realized how much a simple activity like this has allowed for an even healthier relationship between us.
Plan Something:
So far, I have established that it is very possible to find time in your everyday routine to keep in touch with your loved ones. But I also think it's important to, every once in awhile, plan for a casual get-together. At least once a month, I try to invite a small group of girls to my house. I think the excitement that leads up to the event—even if it is just a small meeting—and the process of getting ready, and knowing you have plans, contributes to a healthy lifestyle and mindset. I've noticed that people worry too much about the details of hosting an event like this; they stress over the neatness of their house, and the kind of food to make, when ultimately, everyone is just looking to have a good time. That's why, I end up usually just putting together a small table of snacks or even ordering take-out, and letting the conversation flow.
I hope this post has provided you with at least a little bit of insight on ways to pursue your personal life, even when it seems like you don't have the time to do so. You have to accept the fact that you are always going to be busy. But memories formed during interactions like these, are what instill us with the much needed strength and energy to go on with the remainder of our schedules.
What do you do to stay connected to friends and family in your busy life?
Share On