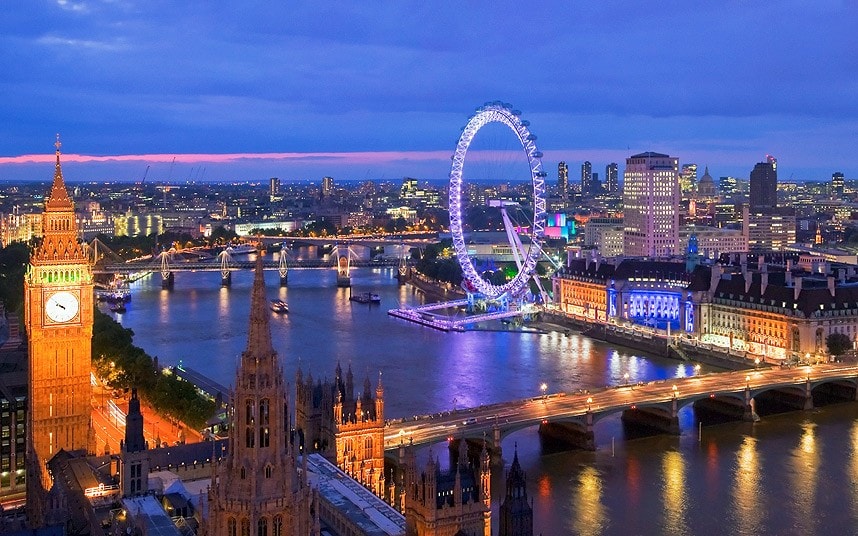 Meet Registration
Date / Time
Price
Wednesday 12 July 2017
Level 1 Instructor Training
Wednesday 12 July 2017 (09:00 am to 04:30 pm)
Early Bird $165.00 Till 10th May, 2017
Regular $195.00 Before 14th Jun, 2017
Late Fees $225.00 From 15th Jun, 2017
Dinner/Drinks Reception (Open to everyone)
Wednesday 12 July 2017 (07:30 pm to 09:00 pm)
$38.00 per person
Thursday 13 July 2017
Breakfast together at Hotel
Thursday 13 July 2017 (8:00am to 8:30am)
Level 2 &3 Combo Instructor training
Thursday 13 July 2017 (10:00am to 06:00pm)
Early Bird $250.00 Till 10th May, 2017
Regular $300.00 Before 14th Jun, 2017
Late Fees $350.00 From 15th Jun, 2017
Private London Night Bus Tour (optional) (Open to everyone)
Thursday 13 July 2017 (07:30pm to 09:30pm)
Prices range from $22.00 pp-$12.00 pp depending on how big our group it

Please allow 20 minutes to travel from the Dance Studio to the Pick Up location for the bus tour.
Friday 14 July 2017
Breakfast together at Hotel
Friday 14 July 2017 (8:00am to 8:30am)
Bar Bhangra Instructor training
Friday 14 July 2017 (10:00am to 06:00pm)
Early Bird $165.00 Till 10th May, 2017
Regular $195.00 Before 14th Jun, 2017
Late Fees $225.00 From 15th Jun, 2017
Saturday 15 July 2017 All Activities on Saturday are at the Holiday Inn Hotel
Breakfast together at Hotel
Saturday 15 July 2017 (8:00am to 8:30am)
Master Class (Open to everyone)
Saturday 15 July 2017 (9:30am to 10:50am)
$30.00 does not include lunch
Master Class (Open to everyone)
Saturday 15 July 2017 (11:00am to 12:20pm)
$30.00 does not include lunch
Lunch Break/Shower/Change
Saturday 15 July 2017 (12:20pm to 01:55pm)
$20.00 if you just want lunch without any of the workshops
Lecture: Further your Understanding
of the 32 Count (Open to everyone)
Saturday 15 July 2017 (02:20pm to 05:00pm)
$85.00 includes Lunch
Free Time
Saturday 15 July 2017 (05:00pm to 07:30pm)
Masala Bhangra Dinner/Dance Party (open to everyone)
Saturday 15 July 2017 (07:30pm to 11:00pm)
$55 per person or $50 pp for groups of 5 or more
Sunday 16 July 2017
Last Breakfast Together Hotel
Sunday 16 July 2017 (8:00am to 8:30am)
Transformation
Sunday 16 July 2017 (10:00am to 06:00pm)
Early Bird $165.00 Till 10th May, 2017
Regular $195.00 Before 14th Jun, 2017
Late Fees $225.00 From 15th Jun, 2017
Restorative Yoga
Sunday 16 July 2017 (06:15pm to 07:15pm)
Farewell Dinner (optional/Impromptu)
Sunday 16 July 2017 (08:30pm to Onward)
Additional Package Prices
$180.00 for all activities on Saturday $172.00 pp for groups of 5 or more
Bar Bhangra and Transformation
Early Bird $300.00 Till 10th May, 2017
Regular $350.00 Before 14th Jun, 2017
Late Fees $400.00 From 15th Jun, 2017
All Instructor Trainings (Does not include Saturdays
Workshops, Dance Party, Dinners or Night Bus Tour).
Early Bird $690.00 Till 10th May, 2017
Regular $790.00 Before 14th Jun, 2017
Late Fees $890.00 From 15th Jun, 2017
All Inclusive Package This will include everything
accept the Night Bus Tour
Early Bird $750.00 Till 10th May, 2017
Regular $838.00 Before 14th Jun, 2017
Late Fees $940.00 From 15th Jun, 2017
---
Our Ambassador Training programs will take place at a dance studio that is a 15 minute bus ride away from the hotel (participants should allow 25-30 minutes travel time). The cost round trip to and from the dance studio is £3.00 or £1.50 each way each day by bus. Please note the price is more if travelling by tube, however to get to the dance studio the bus is the best option.
Transport from Airport to Hotel
There are several small airport in London (Luton, Stansted and London City) and two major airports for London (Gatwick and Heathrow).
You tend to get the best deals flying into either Gatwick or Heathrow. I would recommend we fly into Heathrow Airport (LHR) as there is direct tube access on the Piccadilly Line that brings you to the hotel. Travel to the hotel from the airport is about 35-40 minutes. You could either take the Piccadilly Line to Earls Court and walk10 minutes from there to the hotel or you can take the Piccadilly Line to Earls Court and transfer to the District Line and take that one additional stop to High Street Kensington and the hotel is a 2 minute walk from there. Please note if you are flying into Gatwick you will either need to take a cab to the hotel or catch a coach bus (£25 each way) that will bring you to Heathrow Airport and from there you can take the tube to the hotel. Details on the national express coach can be found here http://www.nationalexpress.com/en/airports/gatwick-airport.aspx
Some budget airlines to consider are Norwegian Air, Ryanair, EasyJet, Southwest Airlines, JetBlue, Allegiant Air, Frontier Airlines, Spirit Airlines.
Participants will need to invest in an Oyster Card to ride the public transport system in London (tube, train, bus). The charge for the oyster card is £5 (which is refunded if you return your card when you leave the UK). Any money still remaining on the oyster card when you return it is also refunded to the card owner.
Lastly, the rooms are being held for us at the rate of £120.00 ($150) per room. If we have participants that are willing to share a room with someone from Masala Bhangra they can split the room fee. In this case, there would be an additional £20.00 supplement for the breakfast charge for the additional person. With this option, each person would be paying £70.00 ($87.00) per night. The price does include breakfast and the participants can book their room independently under a promo code Masala Bhangra. We have until 13 June 2017 to reserve our rooms. After that date any unreserved rooms will open up to the general public.
Breakfast is served from 7:30-10:00 at the hotel. Guests are welcome to have breakfast at anytime during this time. However, we will have a table set aside for our group to have breakfast together every day before our trainings and workshops from 8:00-8:30.
The hotel we are staying with is a 4 star centrally located Hotel. They just rebranded changing their name from The Kensington Close Hotel to The Holiday Inn their website is http://www.hilondonkensington.com and their address is Wrights Lane, Kensington, London, W8 5SP.
There are a few budget hotels in the area that I am inquiring with in the event that someone in our group finds the hotel fees outside of their budget. I will come back with rates within a few weeks.