Profile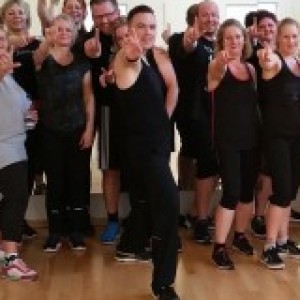 masterhoier@gmail.com
31700922
City/State:Stege Danmark
Country:Denmark
Zip/Postal Code: 4780

10th December, 2014
Bio:
I startet with ballroom dance at the age of 3 years. Have been dancing ever sense . Became level 1 ambassador in September 2014, and have done class sense then, 2-4 classes every week. Now I'm a level 3 ambassador. And is teaching in 6 different locations in Denmark every week. My classes have about 20-25 students.
Certifications/Licenses:
- Level 1
- Level 2 & 3
Mantra:
Strength comes through being proud and happy.
Location
Day
Start
Duration
Remarks
View map
Masala bhangra

---

pilevej 3, stege, zealand, denmark
Monday
18:15
45 Minutes
View Map
Masala bhangra

---

pilevej 3, stege, zealand, denmark
Wednesday
19:00
45
View Map
Masala bhangra NF

---

frankrigsvej 7, nykøbing falster, zealand, denmark
Thursday
19:00
45
View Map
Masala bhangra NF

---

frankrigsvej 7, nykøbing falster, zealand, denmark
Thursday
20:00
45
View Map
Masala bhangra Nakskov

---

kulbjerg skolen idræts hal, nakskov, zealand, denmark
Tuesday
19:30
45 Minutes
View Map