Profile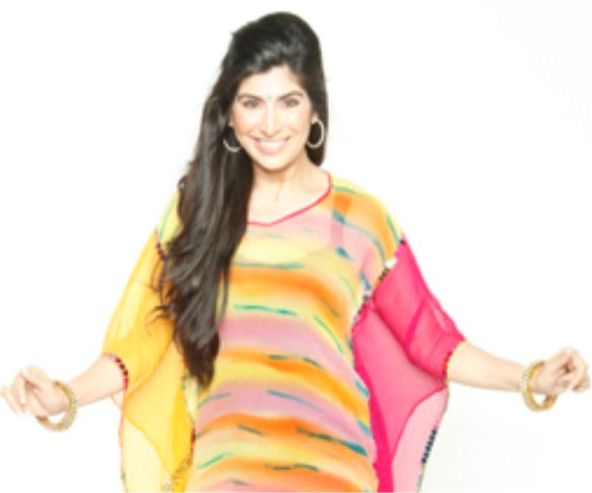 info@masaladance.com
2122138208
City/State:new york
Country:United States
Zip/Postal Code: 10010

1st January, 2010
Bio:
Coined as the "Indian Jane Fonda," Sarina Jain is the creator of the original Masala Bhangra® DVD series. An AFAA® certified fitness instructor for over 21years, she teaches classes ranging from step aerobics, total body conditioning, and many more. She successfully moves, touches and inspires many people around the world with her knowledge and passion for Bhangra and Bollywood. Recognized as a global game changer, Sarina has over 12 workout videos under her belt with Masala Bhangra® classes offered in over 20 countries around the world.
Although India's glitzy Bollywood films have featured Bhangra and other folk-dances and music for quite some time, it took a vivacious, young Indian-American fitness instructor to devise the concept of choreographing Bhangra along with modern, funky dance moves to appeal to the American exercise industry. In the process, Jain has impacted the entire fitness industry, and has been heralded in the press throughout the U.S. and around the world.
Jain introduced her Bhangra/Bollywood-style fitness routine to the U.S. with her first workout tape in 1999, and has since directed and produced a total of twelve high-intensity, easy to follow workouts in her Masala Bhangra® DVD series. Born in California, she started leading fitness classes at a very young age, and has been a certified fitness instructor for 21 years. She completed studies in marketing and public relations in Los Angeles, before founding her company, Masala Dance & Fitness, Inc. in 1999. She soon relocated to New York where she successfully cultivated a larger audience for her cross-cultural fitness ideas. In 2010, Jain was the new face for Nestle Fitness throughout Latin America, where 2.6 million cereal boxes include her "Masala Bhangra® Bollywood Style" DVD.
Jain proudly embraces her Indian heritage, and is an active member of the Indian-American community. "People fall in love with the beat of Bhangra," Jain says, "the music combined with its sensuous, vigorous movements recreates the excitement that an occasion is being celebrated. People have so much fun; they don't realize they are getting an awesome cardiovascular and muscle-strengthening workout. Bringing Masala Bhangra® to people all over the world is so ratifying—I am absolutely living my dream."
Sarina's Story
Sarina Jain shares her story of how Masala Bhangra® was created. A very inspiring story about a young woman who was influenced by her parents to be proud of who you are. She has touched the lives of many and brought so much joy to people's lives by creating a workout that is enjoyable, effective and keeping the Indian culture alive at the same time!
Certifications/Licenses:
- Level 1
- Level 2
- Bar Bhangra
- Level 3