Namaste Masala Bhangra Tribe,

It's been quite a busy start to the new year. And we are super excited to share with you a few fun things! Just a quick reminder that there is something in the air and a lot of people are getting sick with a cough or flu. Please remember to take care of yourself, wash your hands and always be hydrating with water.
Grand Marshal 2020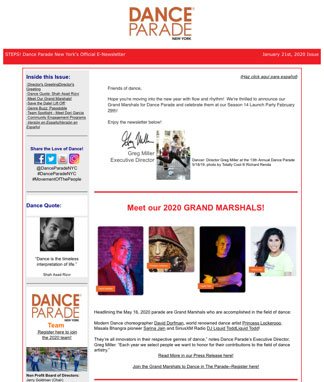 I have participated in the Dance Parade NYC for the past few years. It's the best parade to come out for as the only thing everyone is doing is dancing. There are no other politics there and everyone comes out for it! This year I was selected to one of the Grand Marshals for 2020!!! I am super stoked and what an honor to represent NYC! I hope you will join me on May 16th for the parade!
Collaboration with Shakti Mohan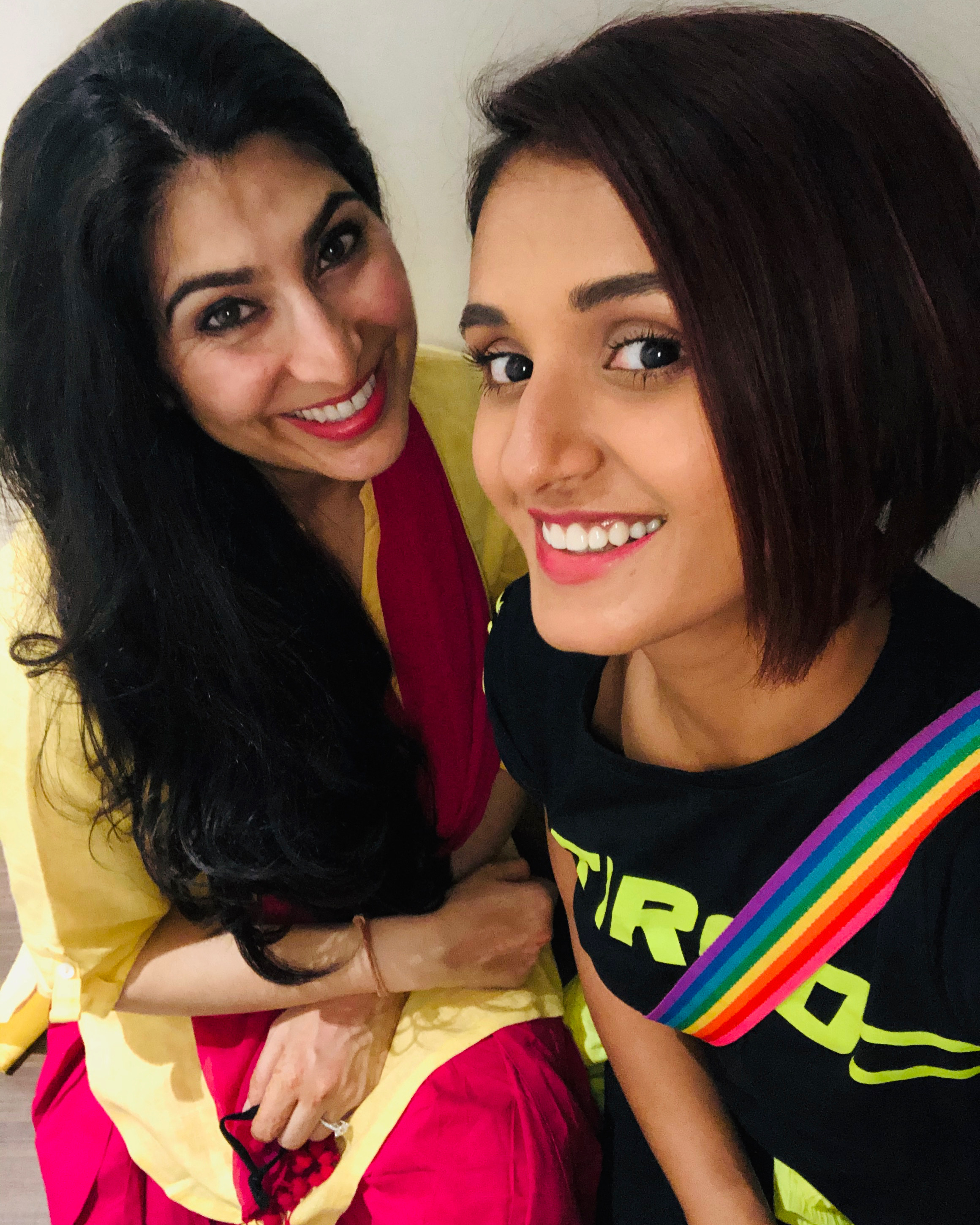 Over the holidays, I was in India for a month visiting family. While I was there, I got to do a super cool collaboration with Shakti Mohan. She is so nice, so cute and so much fun to work with. In celebration of 20 years of Masala Bhangra and her new Break a Leg show, here's what we did: Watch Now!!
Coming to Ohio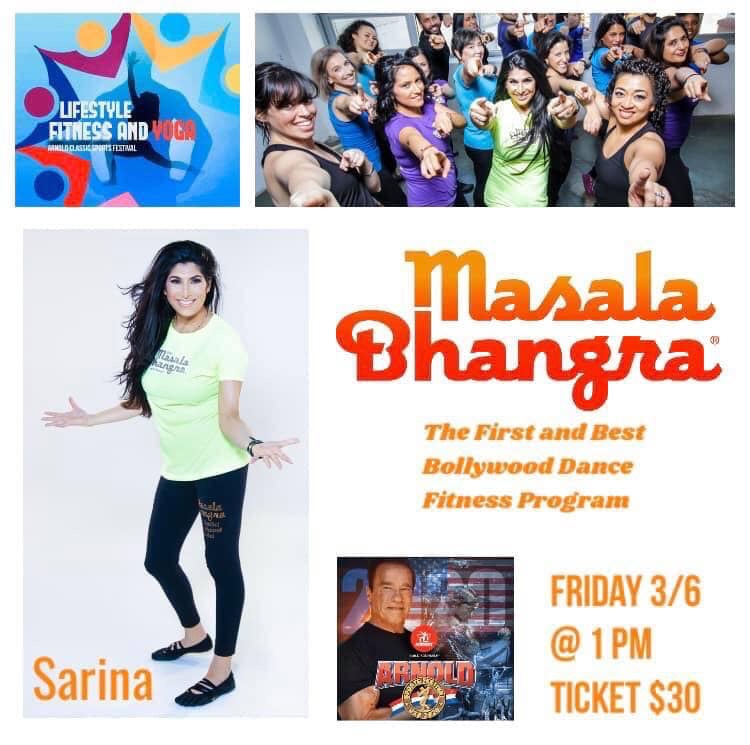 I am so excited to share that I will be coming to Columbus, Ohio in a few weeks! We have been invited to present Masala Bhangra at the Arnold classic show!! We are doing demos, workshops and an instructor training! So excited for this opportunity and I encourage you to join us! It will be an amazing weekend!!
Instructor Training!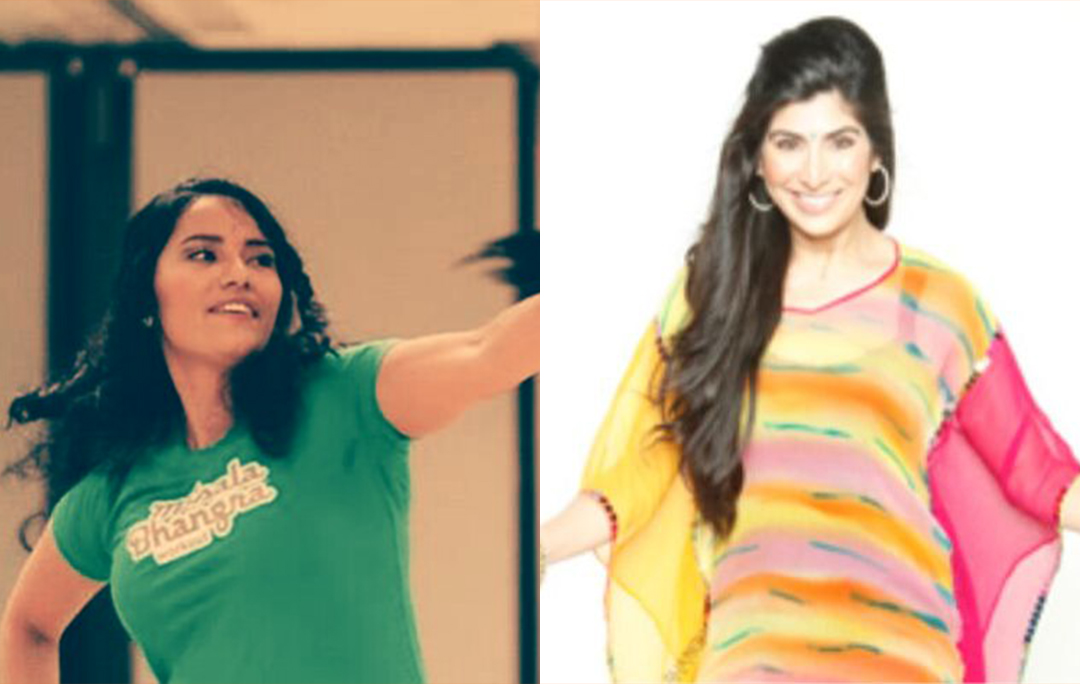 We decided to scale back on the instructor trainings and just do a few this year. So I ask you to take advantage of this opportunity and join! We have our first instructor training coming up on Feb 22nd in NYC! Taking the instructor training is an experience you will never forget. It has you step out of your comfort zone to try something new. If you ever thought about teaching or dabbling into the idea, please take our instructor training. You never know what opportunities will open up. And you could be making a huge difference in your community!
Feb 22 - New York, NY – Level 1
March 7 – Columbus, Ohio – Level 1
Buy 1, get 1 free!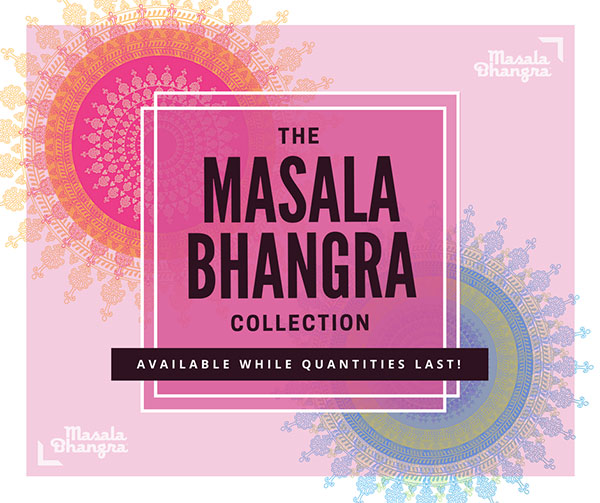 We want you to be in the best shape. And it's never to late to start! There are many excuses one can come up with as to why exercising is not a priority. But here's the thing: if you are not healthy, then nothing will get done. Being healthy is crucial and it's important to find the time to exercise. I lost my father to a cardiac arrest. After that experience, I promised myself that I would exercise for the rest of my life as I want to live a long one! I hope you take advantage of this offer as it's buy 1, get 1 free! You can't go wrong and it's worth giving my Masala Bhangra system a try.

Balle Balle!